Here Are Four Reasons Why You Should Come To Our Tattoo And Piercing Studio
Get High-Quality & Customised Ink Ark At The Best Tattoo And Piercing Studio In Addington
Tattoo And Piercing Studio Addington, tattoos, and body piercings are common in almost every section of Western popular culture (and perhaps elsewhere).
These forms of body art have moved on from being associated with certain subcultures and have become a mainstream form of self-expression.
The rise of tattoo and piercing culture can be attributed to the rapid growth of the internet and social media. They have helped spread awareness and understanding of the art of tattooing, and as such, many people have expressed their desire to get a tattoo and piercing.
According to statistics, up to 26% of the British population have a tattoo, and this percentage is increasing each day. 
Tattoos and piercings are increasing in popularity, which is why we at Pearl Lemon Tattoos are committed to providing tattoo and piercing services in Addington.
We want to allow everyone to get the tattoos and piercings they desire.
Tattoos are insertions of colouring materials into the skin that leave a semi-permanent or permanent mark. In body piercing, a section of skin (and, in some cases, underlying tissue) is pierced to create a hole to insert jewellery.
There are so many reasons why people get tattoos and piercings. Some of these include:
To make a statement

To emulate peers

Identify and express one's individuality or personality

Commemorate a life milestone

To show loyalty to a particular cause

Participate in a cultural rite of passage.
Many people, both young and old, have body piercings and tattoos. Many people find them acceptable – or don't even notice them.
At the Pearl Lemon tattoo and piercing studio in Addington, you can get a variety of tattoos, such as traditional, modern, or custom designs. Our tattoo artists will work with you to create a design that meets your preferences and needs. They can also answer any questions you may have about the tattoo process.
We also offer body piercing services. These include ear, nose, tongue, eyebrow, and more. Our professionals at the studio will be able to advise you on the best type of piercing for your desired location and will follow proper sterilisation and aftercare procedures to ensure your safety and the success of the piercing.
If you are looking for a reputable tattoo and piercing studio in Addington, look no further than Pearl Lemon Tattoos.
We are dedicated to providing a safe, pleasant, memorable tattoo-getting experience.
Call us now to bring your tattoo dreams to life.
Fully Licenced Studio With Trained Professionals
Our tattoo studio takes advantage of the latest techniques in sterilisation and sanitation. In addition to providing a clean, safe, and friendly environment, we are also fully licensed and endorsed by the Addington Council. We have fully trained staff who can offer expert advice on tattoos, tattooing, and aftercare.
Here are more reasons why you will love it here:
Private tattooists are accountable to no one but you and themselves. Getting a tattoo from our studio will give you peace of mind because your tattooist will be surrounded by other artists and shop management. This ensures that we always put our best work forward.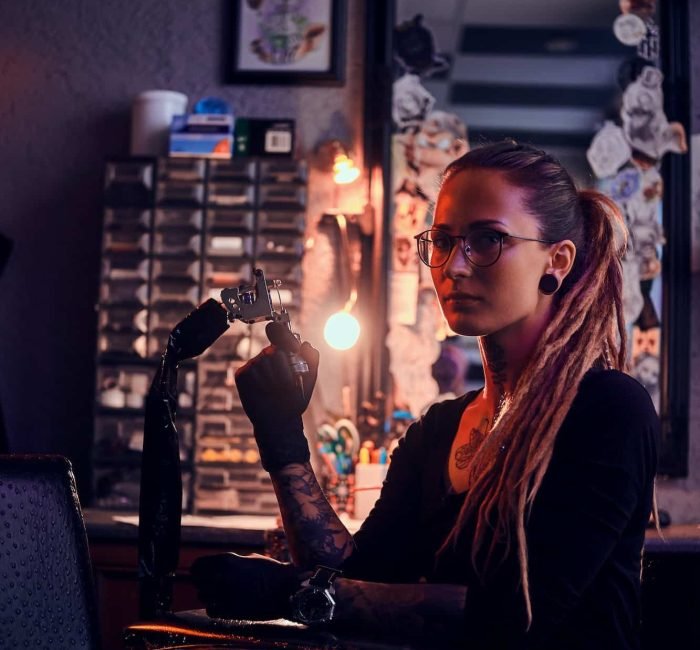 We follow the required regulations set forth by the health branch of municipal and provincial governing bodies. We take time to do health inspections of our workplace, tools, ink and associated supplies. You can therefore have peace of mind that you will get a tattoo and piercing in a sanitary space.
We do everything to make you feel comfortable and respected throughout the process, from consultation to aftercare. 
All of our tattoo and piercing artists are knowledgeable about a range of different styles and techniques. They will guide you through the entire process with a friendly demeanour. Providing our clients with whatever they need is an important aspect of customer service.
With our portfolio of a diverse range and styles of tattoo designs, finding something that you will like has never been easier. If you want something more personalised, our tattoo artists can create a custom design for you.
Friendly And Welcoming Professionals
We understand that you come in for tattoos and piercings, but we also know that a memorable experience is equally important. When you come in to get a tattoo, you will spend a few hours with us. But before we get into all the artistry, we will take our time to get to know you. You are also welcome to check out our artists' personality profiles to see if we are a good fit. We are happy to talk to you about your interests and ideas. We want you to have an amazing experience when you walk into our studio.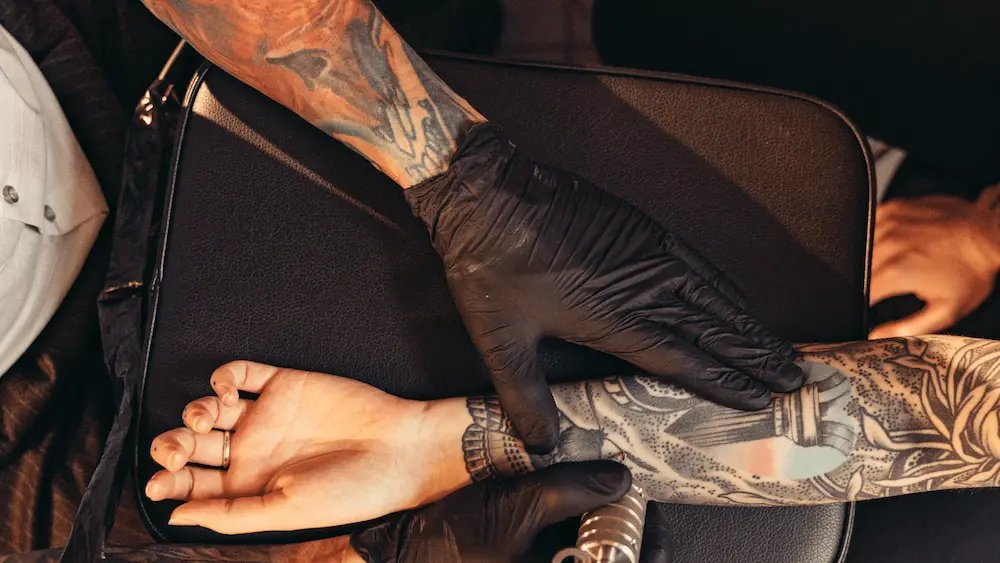 Trust Us With Your Tattoo And Piercing Needs
Are you in the Addington area looking to get a tattoo?
Pearl Lemon Tattoos is the tattoo and piercing studio for you.
Our team of experienced and talented artists is dedicated to providing high-quality tattoos and piercings in a clean and friendly environment. We take pride in our attention to detail and dedication to customer satisfaction.
These are the services that we offer:
We will be able to create a custom tattoo design just for you. 

We offer consultation services, providing you with the tattoo information you need.

Our tattoo artists are highly skilled in all styles of tattooing, including black and grey, traditional, portrait, and watercolour.

Cover-up and rework tattoos

Tattoo removal procedures

Aftercare instructions and products
All styles of piercings, including ear, facial and body.

High-quality body jewellery in a variety of materials.

Aftercare instructions and products.

We use only sterile equipment and follow strict health and safety guidelines to ensure a safe and enjoyable experience for all our clients.

We offer flexible scheduling to accommodate your needs. 
Contact us if you have any questions or want to schedule an appointment.
Get Inked At Pearl Lemon Tattoos'
Are you ready to get your full back tattoo? Pearl Lemon Tattoos got your back!
No matter what kind of tattoo you want on your back, big or small, here at Pearl Lemon Tattoos, we ensure you get the best services you need. 
We know that the back is the ideal place to place your art if you enjoy having elaborate, intricate artwork. Because the surface of the tattoo is not very close to any bones, getting the tattoo is relatively low to moderately painful and is easy to cover up once it has been done!
We hire only the best tattoo artists to ensure that every customer receives the best service. So what are you waiting for? 
Schedule your appointment today, and let's start getting inked!
Frequently Asked Questions
Yes. People under eighteen are not permitted to receive tattoos in the United Kingdom.
Yes, you can request piercing and tattoo consultations through our website! Just head over there to submit a request.
Your tattoo's cost will be determined by its final size, detail, and artist! Each of our tattoo artists has a different hourly rate and a unique style of tattooing. We do not provide online tattoo estimates. Book a tattoo consultation with us today.
We'd Love To Hear From You!