Erase Your Fake Strands As You Avail Our Services On Tattoo Removal For Eyebrows!
Many individuals today use fashion to boost their confidence or express themselves to others. Hooray for that!
It proves that fashion has come a long way from its roots in the earlier years of history. 
Subsequently, one part of fashion is the art of tattoos, which lets you express yourself by using ink to paint or embed your body with words, symbols or anything you want to put.
In today's world of technology, there seems to be a merge between today's fashion and the art of tattoos. In fact, cosmetic tattooing is an excellent example of this.
You might be one of those who really love cosmetic tattooing, especially the famous eyebrow tattooing. However, you might also be one of the unfortunate ones who disliked their appearance after the procedure. 
If that's the case, you can consider tattoo removal.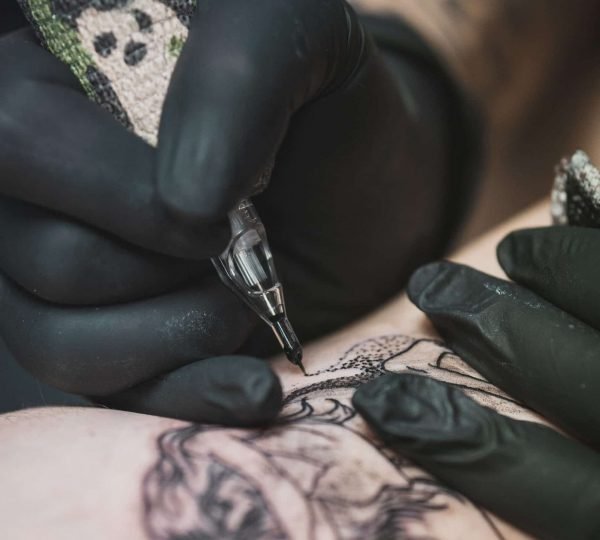 Tattoo removal is the method of clearing your tattoo permanently or temporarily from your body. In contemporary times, several methods are available to remove your dearest tattoos, including dermabrasion or an excision procedure. 
Of course, for sensitive parts like the eyebrow or cosmetic tattooing in general, a laser tattoo removal procedure is one of the safest ways to remove your tattoo and maintain your natural beauty.
Don't know where to get it removed? Well, our experts here at Pearl Lemon Tattoo are willing to rescue you.
If you might find yourself in a trance because you don't know where to remove your eyebrow tattoos, you've got us behind your back. Our shop offers safe tattoo removal services just for you and your eyebrows!
Erase your that tattoo hair here with our experts now. 
Give us a call today. 
Eyebrow Tattooing In A Nutshell
A tattoo in the form of an eyebrow is precisely what it sounds like: it is called an eyebrow tattoo. In the past, eyebrow tattoos frequently seemed solid and obtrusive; today, they look wonderfully natural on the face of those who have them– well, for those that got good tattoo services. 
Eyebrow tattooing is more prevalent among millennials and the youth. In 2020, over 40% of all millennials chose to get tattoos, and 92% of them are already eyeing to get another tattoo. 
Essentially, there are three different forms of eyebrow tattoos: microblading, nano brows, and powder brows.
Although they are produced by implanting ink or pigment under the skin, the methods used to produce them allow for various outcomes that mirror fashionable brow styles, such as fluffy brows that are best mimicked with microblading.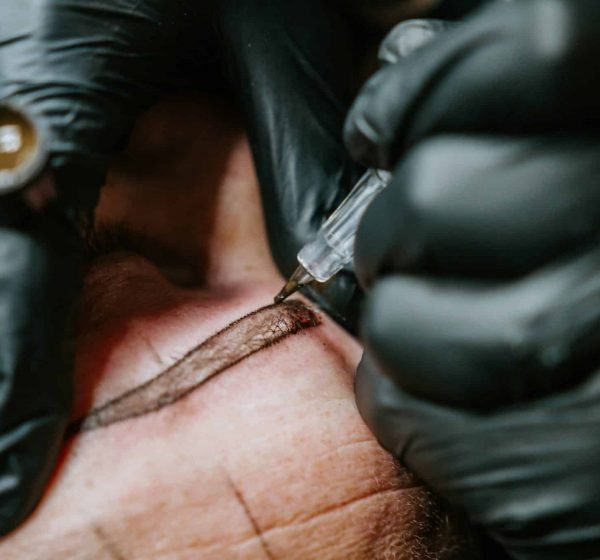 Our Tattoo Removal For Eyebrows
For your tattooed eyebrows to be permanently erased, we recommend some of our tattoo removal procedures here at Pearl Lemon Tattoo. 
Listed below is some information on how we will treat your eyebrows with utmost care and love.
The Service We Highly Recommend
However, even if we have many types of removal services, we have one highly recommended method for everyone. That is laser removal.
Pearl Lemon Tattoo has it all, thanks to its technology-adept and high-quality laser tattoo removal machine, which will guarantee your safety in the entire procedure. 
We highly suggest you undergo laser removal because it can break almost any colour on human skin. The innovation of laser removal for tattoos ensures that every tattoo is easily removed from the natural skin. 
Another is that it is a less painful procedure than other available tattoo removal methods. It also allows you to recover fast, and damage, if any, will only be minimal. 
So if you want a procedure that is less damaging to your skin and does not cause too much pain, you should choose laser tattoo removal.
We at Pearl Lemon Tattoo believe you deserve the best treatment possible.
We are here to serve you passionately if you're no longer happy with your eyebrow tattoos, regardless of your reason.
As a tattoo parlour, we always recommend the best procedure for you. With our team of tattoo specialists, we can easily say goodbye to that tattoo of yours.
Book a call today to get started.
Frequently Asked Questions
Our sessions on eyebrow tattoo removal services depend on your chosen service.
Most tattoos we erase using laser removal require five to ten sessions and lasts about an hour. After each session, we recommend that you let your eyebrows heal first for 6-8 weeks.
Similar to a laser, saline removal requires 3-10 sessions and depends on how saturated your eyebrow tattoo is.
As a tattoo parlour, we know that each client's healing process varies, so we offer a personalised plan for your sessions.
Laser removal is your best choice if you have an eyebrow tattoo made of ink. Saline removal is the best option for cosmetic tattoos, including microblading, powder ombre brows, and microshading.
Here at Pearl Lemon Tattoo, we genuinely appreciate you scheduling a consultation regarding your tattoos and plans for successful, permanent removal. On the appointment date, you can expect us to give you truthful consultation, advice and other things as you proceed to the next stage.
We will be delighted to have you as our most esteemed client. You can trust us that we will take good care of your eyebrows!
Do you want to know more about us? Book a call.
We'd Love To Hear From You!