Show Your Creative And Trendy Side With Our Elegant Cover Up Sleeve Tattoos For Women
Sleeve tattoos are for folks who aren't frightened of commitment. It doesn't matter if you cover a quarter, half, or all of your arm. These designs require time, money, and an artist who can manage your vision while showcasing your talent. 
In the UK, on average, one in five people and one in three young adults have tattoos. As sleeves gain popularity, many people adorn their arms with large, stunning, and striking accessories. The issue is that many women believe that when they receive a sleeve, especially a cover-up sleeve tattoo, they must compromise their femininity.
To the greatest extent, that is false. Even though cover-up tattoos are delicate, badass women wear ornamental and decorative items that are anything but dainty.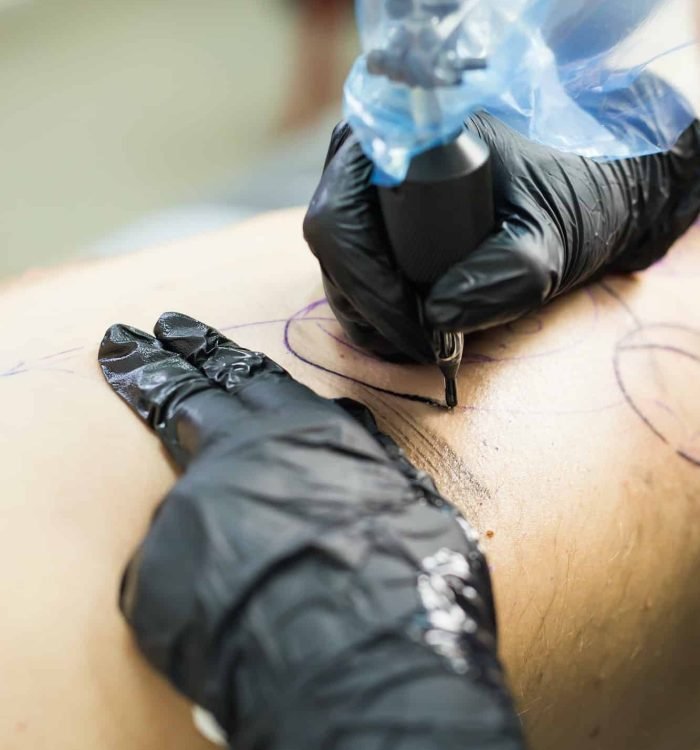 At Pearl Lemon Tattoos, we have a vast collection of designs such as floral, delicate, geometric, cuisine, animal, and everything in between. 
All our tattoo artists are top-tier licenced experts with expertise in all tattooing styles. We offer a clean, pleasant environment to give customers, artists, and guests an unforgettable tattooing experience. 
We want every client's tattoo to communicate their stories of personal adventures via the distinctive artwork on their skin. The resident and visiting artists in our carefully curated team are deeply committed to the great art of tattooing.
Book your appointment with us today.
Amazing Designs You Can Choose From
Tribal tattoos are a unique and significant way to express your culture and history. Ancient cultures had different markings, all with different meanings. Some were inked to represent social standing, tell a tale, provide protection, or highlight an individual's accomplishments. The ancient symbols are still used, but they are now interpreted in a wide variety of sophisticated and inspiring ways.
Our tattoo artists have a reasonably outstanding knowledge of 3D art. We work with our clients to produce realistic designs. A 3D tattoo will appeal to you if you want something distinctive on your skin. These tattoos take on new life thanks to the additional dimension, which can be breathtaking. People will undoubtedly look at you twice.
Trust us when we say that the time and effort it takes to design a cover-up sleeve tattoo is well worth it. It is especially true when the wearer chooses a design that has particular importance for them. 
Celtic tattoos are incredibly detailed, frequently incorporating knots and elaborate symbols, making them attractive and offering you some creative licence.
The Scandinavian-born Norse Vikings have been romanticised in literature, art, and media. They were renowned as fierce, merciless warriors with a desire for conflict, which had conquered numerous places. However, they also had a different side, and it's intriguing to learn about their numerous gods. 
Viking tattoos are viewed as a sign of authority, a way to uphold religious beliefs and practices and a chance to adorn bodies with lovely patterns.
Time, which symbolises life and death, comes to mind when we think of clocks. If you're interested in this, consider getting a tattoo with a watch on it. The pattern can be a reminder of each day's significance and the value of using each minute effectively. 
A sleeve piece's attractiveness is in the variety of images you can use; for instance, you could choose a rose or other blooms to represent life. Alternately, adding skulls or fire has a gloomier, more depressing meaning.
You have the choice to display things that are important to you with a sleeve tattoo. While some people choose to stick with one theme, others prefer to use a variety of symbols. Honouring one's origins and beliefs is one of the earliest motivations for getting inked, and religious tattoos serve this purpose today. 
You can add pictures of the Virgin Mary and rose blooms, or the Buddha and mandalas, regardless of your religious beliefs,
Angels are considered excellent and pure beings who embody light and goodness and serve God. Because of these features, the tattoo is highly intriguing to people who want a sleeve tattoo to stand for protection and purity. 
It reminds the wearer that a guardian is keeping an eye on them and warding off negative energies. Birds, sunshine, and even flowers can all be included in the perfect sleeve, and there are various alternatives so you can choose something that is especially you
A portrait tattoo is a lovely way to honour a loved one who has passed away. Individuals frequently decide to tattoo beautiful, lifelike portraits of the people they cherish or who have inspired them. 
A sleeve tattoo elevates this since it enables the bearer to incorporate a variety of other pictures that are meaningful to them. It is crucial to keep in mind that the artist you choose for your project must be proficient in portraiture. If you don't, you can end up with something cartoonish.
Since many people find great inspiration and passion in music, it's not unexpected that this subject is a common theme for tattoo designs. To show your enthusiasm for the arts, you can tattoo musical notes, record players, or keyboards on your body.
It's easy to understand why watercolour tattoos are a growingly popular tattooing style. The vivid, intense colours give the impression that someone applied paint on your skin and worked magic to create an exquisite artwork. The big area enables additional detail without using black outlines, which is one of the styles' appeals as a sleeve component.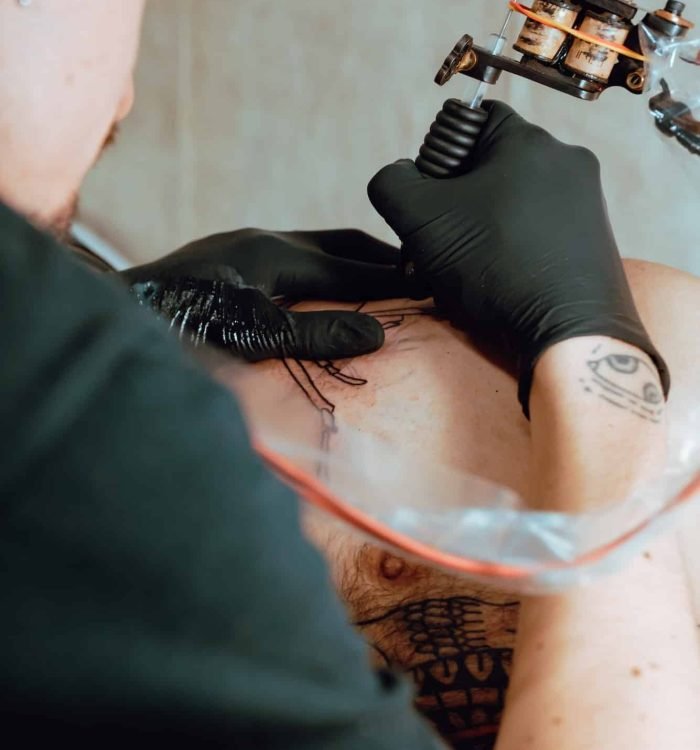 Pearl Lemon Tattoos is known for creating works of art and ink that are very collectable. The symbiosis between fine art and tattoo art is a crucial characteristic that contributes to the work's overall excellence. 
We approach each client's tattoo with honesty, dignity, and devotion. Our studio provides a pressure-free environment where you can unwind and feel at home. Being tattooed is an artistic partnership between the tattoo artist and the client, so have confidence when you visit the shop.
Schedule your appointment today.
Frequently Asked Questions
Most of the time, getting a tattoo on the arm is not particularly unpleasant. The wrist, armpits, and inner and outer elbows are exceptions. The lengthy session and re-shading of specific locations will cause discomfort in a sleeve tattoo. 
As the position kept and the amount of time can restrict blood flow, numbness is another potential effect. If you experience pins and needles, ask the artist to take a short break.
It is entirely up to personal preference which arm you get inked on; there is no set guideline. The dominant arm is a common choice because it's the one you'll use the most and presumably use to shake hands, making it more noticeable. 
This will also be influenced by the other ink you currently have on hand since some prefer to balance their artwork or keep it centred on one side.
You cannot have a cover-up sleeve tattoo from shoulder to wrist done in a single session; it will require at least two or three sessions. Depending on the complexity, even a half session will take longer. It's best to divide the design with your artist to appear suitable even when it's still a work in progress.
We'd Love To Hear From You!