March Your Marks Away As You Avail Our Tattoo Removal For Military Personnel
You might decide to enter the military and serve the country. We salute you for your service! 
However, there are definitely many factors to take into account if you're really considering enlisting in the military. 
Many individuals do not, however, consider their tattoos to be an issue. Although each branch of the military has its own rules, most of them forbid tattoos in some way. You'll probably need to get your tattoos removed because most military institutions are becoming even tighter and stricter with their rules and regulations. 
Military officials merely don't want to see the tattoo, no matter how costly or painful they are. 
Therefore, tattoo removal is the best way to keep yourself enlisted.
Tattoo removal is known as the professional method of removing the tattoo marks embedded in your skin. In today's world, there are several ways to get rid of tattoos which include dermabrasion or scrubbing off the skin, an excision procedure or cutting off the tattoo.
Of course, the safest method is the laser tattoo removal procedure which uses intense energy to break down the ink particles from the tattoo. 
Because of this, you might want to think about laser tattoo removal if you're searching for a new beginning to start a career as an active duty member in the military and not risk losing a significant promotion from your rank. 
While there are alternative solutions in certain situations, such as just concealing the objectionable tattoo with something that conforms to the rules, laser tattoo removal is the safest, permanent way to help you become eligible military personnel.
Well, you're in luck! Here at Pearl Lemon Tattoo, we offer our tattoo removal services for all types of people, even for you, our mighty soldiers!
March your tattoos away here with our expert tattooist. 
Tattoos Are A Big No For The Military
There are a total of 10,560 untrained personnel in the UK Regular Force. These recruits have undergone training and screenings that prepared them for battle. They might even have their bodies checked for tattoos.
However, many recruits do question the point of the military's disapproval of their tattoos. 
While those joining the Air Force or the Marine Corps might anticipate being expected to present a professional appearance, those joining the Army or the Navy might believe that a tattoo on the hand or neck would not pose a significant problem in their enlistment. 
The military, in truth, is a place of tradition and strict, consistent rules. The importance of uniqueness is not as high as in our larger culture. There is no motivation to alter current requirements or rules because many qualified candidates fulfil them.
Recruits may encounter issues if they have tattoos that promote violence, drugs, misogyny, or other extreme or inappropriate behaviours.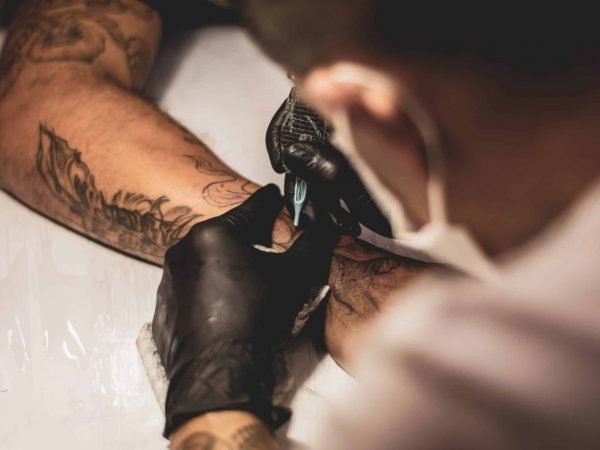 Removing Your Mark With Laser Tattoo Removal
Lasers remove tattoos by breaking the pigment colours with a solid and intense light beam. Black is the easiest colour to erase from a tattoo since it absorbs all laser wavelengths. Some lasers can only treat particular pigment colours, depending on the colour.
Pearl Lemon Tattoo consistently seeks to serve and uphold your best interests as tattoo removal specialists. The laser tattoo removal treatment is the safest method currently available, and we wish to provide it to you.
Consider Laser Tattoo For Yourself
Pearl Lemon Tattoo offers an excellent and safe laser tattoo removal service because of some of its perks for you. First, because it is non-evasive, you won't be thinking anxiously about the process and how it can harm your skin. Specialised lenses and light energy are often used in laser tattoo removal to produce pressure that splits the tattoo's large ink particles into smaller ones. The process is quick and precise and does no damage to the skin.
Next, consider the fact that it is a less painful procedure. The skin became inflamed and blistered after using the conventional techniques for tattoo removal. The suffering is far less than while obtaining a tattoo, thanks to the new tattoo removal method, which employs laser energy that precisely penetrates the tissue.
Lastly, we handle your tattoo removal with care. Our tattoo experts are experienced specialists that have handled multiple cases such as yours, to begin with. They are dedicated and are motivated to get you your old skin back.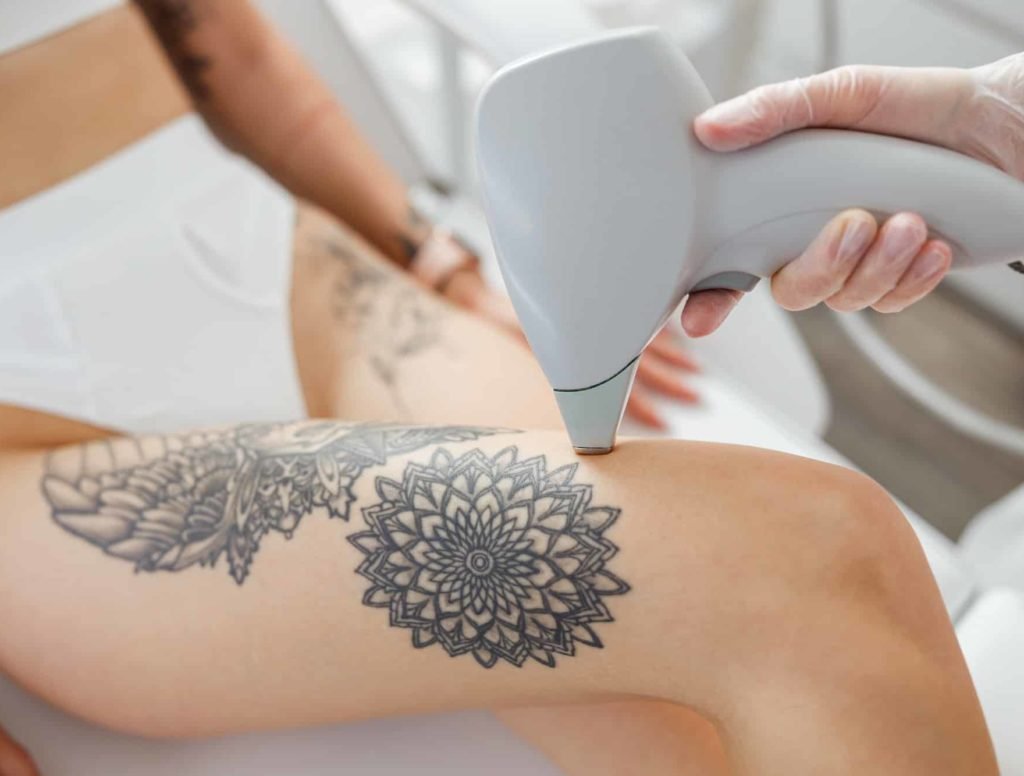 Salute to Your Tattoo Goodbye!
Here at Pearl Lemon Tattoo, we constantly look out for people who want changes in their tattoos.
As a tattoo parlour, we employ the best and safest way for you to remove your tattoo for your enlistment. We can also offer a personalised plan for you while we get your sessions going.
Salute your tattoos goodbye!
Well, not really a firm goodbye. More like a "see you soon after my military days" script.
Book a call today with us, and let's remove your tattoos for the country!
Frequently Asked Questions
Most tattoos we erase require five to ten sessions and almost an hour per session. Smaller tattoos might only need five sessions. However, more prominent tattoos might need as many as ten. This is a general response as we observed in our clients. As a tattoo parlour, we are open-minded on adjustment for your sessions, but please note that we prioritise your health and might adjust the setting of the machine according to your demands.
Depending on their age and the size and nature of their tattoo, each patient receives a different laser treatment. It also depends if a pro or a layperson who did the tattoo. The removal method will also be influenced by the colour of your skin and the depth of the tattoo pigment in your body. You can expect that you will be required to wear protective eye shields and a reaction test of your skin to measure the most effective intensity of energy.
Pearl Lemon Tattoo is very open in consultations regarding your tattoos and how you will play along with the sessions required to permanently erase them from your body. However, you need to schedule an appointment for us with our contact information listed below due to our tattoo professionals' limited time and schedule. We can also discuss the cost, time and number of sessions needed for your tattoo at the appointment. 
As a tattoo parlour, Pearl Lemon Tattoo is so happy that you consider us to remove your tattoos for the country. We hope for your safety. 
Do you want to know more about us? Book a call with us.
We'd Love To Hear From You!