Get Pretty Even With Our Small Minimalist Tattoo Ideas for Women
Believe it or not, minimalism has taken over almost every part of life. Whether it's fashion, interior design, or even art, less is definitely more.
One scroll on Instagram, and you're guaranteed to see at least one with a new dainty tattoo they like posting about. In fact, 13% of women now have a tattoo, and many more want one too!
A tiny tattoo isn't just cute; it's also easy to commit to. If this is your first time getting a tattoo, these small tattoo ideas will help you decide what to get.
These tattoos are not only in style but also cheap, rarely painful, and easy to hide.
For someone who has never had a tattoo before, it might take a while to decide on a large one, but these small works of art are a great alternative.
Here at Pearl Lemon Tattoo, we offer the best minimalist tatt
Whether it's a line, three dots, or anything that you like inked, our experts will help you with it. You can also ask them for custom minimalist designs if you want.
Book an appointment today to get started.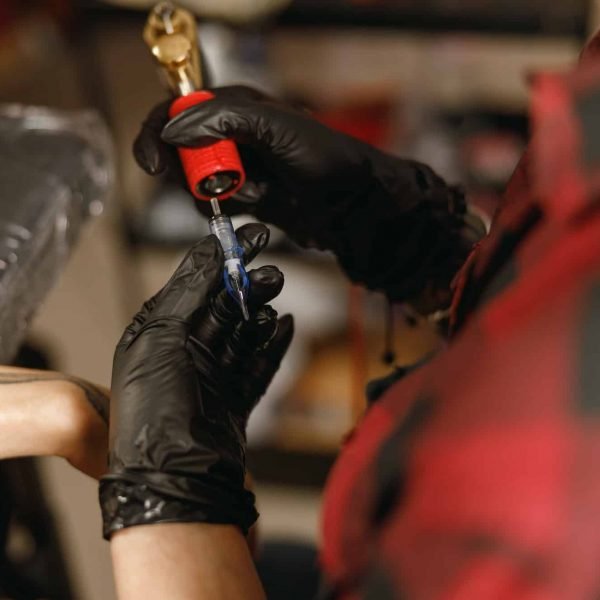 Some Minimalist Tattoo Ideas for Women
If you are still looking for the perfect minimalist tattoo design to get inked with, read on to discover some recommendations by the best tattoo artists out there:
The lotus flower, in Hinduism, represents perfection and holiness. Its wide-open petals stand for the growth of one's spirit and mind. Therefore, many women, especially spiritual ones, have chosen to ink this design on their bodies. Small lotus tattoos are perfect for those who value delicacy and grace. If you want your lotus tattoo to have extra spiritual meaning, you should put it where your chakras are.
Rose tattoos, especially the smaller ones, are really trendy right now, and it's easy to see why. This simplified, modest twist on a traditional flower pattern is perfect for the stylish urbanite.
The forearm, fingers, wrist, or hip would all look lovely with a tiny rose tattoo.
Ink with a sunflower motif is common. Because of their vibrant yellow colour, they will stand out even in a small size. The symbolism and background of these blooms are extensive. Longevity, devotion, and belief symbolise their 'following' the Sun. 
They are perfect if you have a 'sunny' disposition, as they signify warmth, happiness, and joy to many.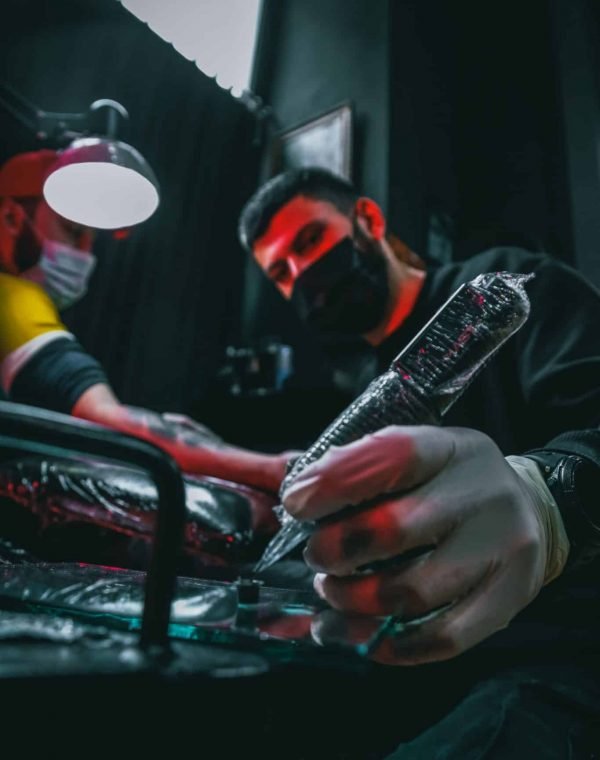 Sometimes less really is more. Furthermore, you can't deny how sleek and simple this layout is. You can have a straightforward heart design, maybe with the colour fading gently from red to white. And when it's conveniently placed on the wrist, it can serve as a gentle reminder to show yourself some affection whenever you look down.
Getting a palm tree tattoo is said to represent eternal rebirth. A palm tree tattoo might represent a wish for immortality or hope for rebirth.
Or, you can just get them because they look pretty and aesthetic. With such a minimal tattoo, you can get it inked with a wave tattoo or with fine geometric lines with only black ink and leave people guessing what it means for you.
Women frequently get these because their curved shapes look great almost anywhere. 
Although they are stunning wherever they are placed, a smaller snake is ideal for the underboob area.
Since they constantly undergo metamorphosis, snakes are a symbol of rebirth. 
They can also stand for sexuality, fertility, and even protection; this association stems from the biblical account of Adam and Eve.
One of the best things about getting a snake tattoo is that its significance may be tailored to you.
It is becoming increasingly common to have a tattoo on a finger these days. These small, simple tattoos on the fingers look great with the pretty ring and manicure. They add an almost extra layer of adornment. 
This type of minimalism frequently makes use of thin, black lines.
These tattoos may be simple, but they are stunning nonetheless; they may include a cross, a heart, a moon, or even all of those!
In Christianity, the cross is a holy symbol that stands for the death of Jesus Christ. For Christians, getting a cross tattoo is a way to show how much they believe in their faith. 
But it doesn't need to have a big design nor complicated to be important. 
A small cross tattoo is great for many women because it can go almost anywhere on the body. 
Instead of showing off their faith to others, a tattoo like this can give a powerful meaning that God is always with them.
Minimalist Sun and Moon Tattoo
Couples and best friends often get a moon or sun tattoo or, sometimes, matching tattoos of sun and moon. This is because these celestial bodies show how different things can work together in harmony. 
The tattoo on a person shows the two sides of their personality. For example, opposites like outgoing and shy, active and quiet, and male and female. 
The design can also show how time goes by and life in a circle.
Some of the most common tattoos for women are butterflies. This is because the butterfly symbolises change, freedom, and nature. They also look pretty and girly. Butterfly tattoos are a good choice because they can be done in colour or black ink. Also, even though they are small, these winged bugs stand out with a beautiful design.
Women like to get tattoos of stars more than anything else. They show that you can find light in the dark, making them a beautiful, moving piece of body art. There are also great for tiny, delicate tattoos. A string of stars often means that the person who wears it has been on a journey. 
It can also be a religious tattoo, especially for Christians, because the Bible talks about how stars "lead" people.
Animal tattoos of all kinds have become more popular in recent years. These beautiful animals are signs of luck and success. They also have a special meaning of respect, longevity, and knowledge. Elephants are matriarchal, which means that all elephant herds are made up of females and their young. This makes elephant tattoos especially appealing to women.
Mountains are like the obstacles and hard times in our lives that we have gotten past. After going through something challenging, many women choose this design for their tattoos. 
Mountains remind us of how we found our inner or physical strength when tested. Because of this, it's one of the best tattoos with a cute and striking meaning behind it. These tattoos are symbolic, so they don't have to be big to show what they mean.
Cats would be great if you're looking for a small and dainty tattoo choice. These animals stand out because they are cute and unique. 
Whether it's a mysterious black cat, a cat silhouette tattoo, or a funny cartoon cat, you can show how much you like these furry friends. Many women get cat tattoos to remember their cats, but they can also mean something else. 
People say that cats have "nine lives," which makes them a symbol of rebirth. In many cultures, cats also stand for women making them an excellent tattoo choice for women empowerment.
Skull tattoos are some of the most common tattoo choices that can also mean many different things. Skulls are a sign of rebellion and a new start in some cultures. Others use them to remind themselves to live each day as if it were their last. For a more feminine take on the skull, try a smaller tattoo or combine it with roses, a symbol of love that lasts even after death.
Owls symbolise wisdom and knowledge, making them a great tattoo design for people who are graduating from school or who love to learn. Owls also have a spiritual side. Because they are nocturnal, many cultures consider them to be from the afterlife. Choose a design that shows off the owl's wings or has a unique art style to make the most of a cute small tattoo.
Big messages can be conveyed even as a small tattoo. When choosing a meaningful tattoo, many women choose a quote tattoo with their life's motto, the lyrics to their favourite song, or the name of a loved one. These usually come in cute word tattoos with a minimalist style on your hand or inner wrist, so you can always see them and remember what they mean.
Our Minimalist Tattoos for Women
Pearl Lemon Tattoo understands just how cute and great small minimalist tattoos look.
Honestly, we, ourselves, are OBSESSED with tiny pieces with simple designs that scream symbols, be it a small tribal tattoo, a compass tattoo, a constellation tattoo, or even just a beautiful flower.
We came up with tattoo ideas with a simple design guaranteed to be classically beautiful not just today in 2023 but in the following years. We only want to give you the best minimalist tattoos we can think of.
See anything you like? Get inked now by setting an appointment with us!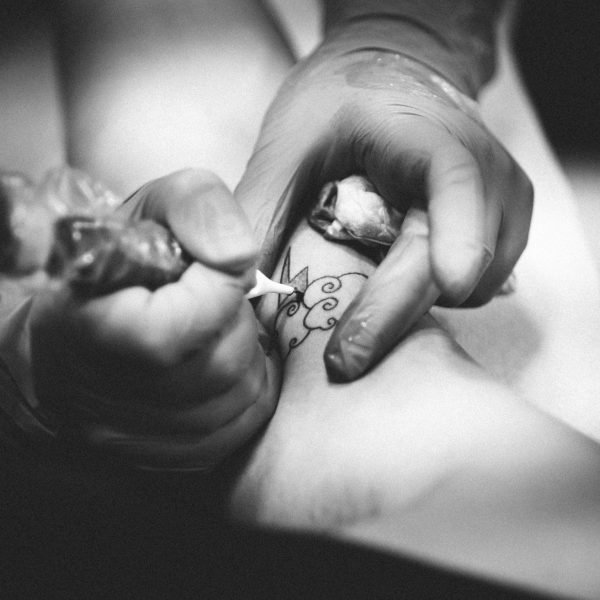 Frequently Asked Questions
You can choose to get a small tattoo just about anywhere on the body. However, you should try to find a place that will show it off in the best way. 
Both the wrist and the ankle are great options. Since they are smaller and more delicate, a small tattoo won't look out of place on them. 
Your ribs, fingers, and the area along your collarbone are also good spots.
As the saying goes, prevention is better than cure. Here is a list of things you need to do before getting a tattoo to make the whole process go more smoothly and make both you and your tattoo artist feel more at ease.
Do's:
Get some rest.
It's a good idea to see your tattoo artist after a good night's sleep. If you're tired, you won't be aware or in touch with yourself.
Drink Your Water
Be sure to drink water before you get your tattoo. Not only is staying hydrated good for your body, but it also does wonders for your skin. 
When the skin is well-hydrated, tattoos go on much more smoothly than when the skin is dry. 
You could even bring a water bottle with you.
Shave
Before getting a tattoo, most people say you should shave at least twice or three times a week. This helps the skin get ready and makes it much smoother.
Exfoliate
It would be best if you also got rid of dead skin cells. It helps your pores and gives you healthy skin. Try to stay away from harsh or alcoholic products.
Moisturise
People also skip the essential step of moisturising. Whether you're getting a tattoo or not, you should always keep your skin moist.
Shower
Even though you should try to keep your skin as clean as possible on the day you get a tattoo, you shouldn't skip your shower. 
Try not to go to your tattoo artist after going to the gym or dance class.
Good food
If you plan to spend a lot of time in that chair, you should bring food with you. Try to eat something good for yourself.
Dress for ease.
Before getting a tattoo, don't wear clothes that are too tight or uncomfortable. Consider wearing a top without sleeves if you're getting a tattoo on your arm. If you're getting a tattoo on your legs, wear shorts. 
The goal is to feel as good as possible, making the area easy to get to.
Don'ts:
Don't come drunk.
Tattoos are permanent, and getting one while drunk isn't always a cool story. 
Also, you can't get a tattoo if you are taking aspirin or any other medicine that thins your blood.
Don't visit with damaged skin.
You shouldn't get a tattoo if you have a cut, a bruise, a burn, or a new tan. 
If you do any of these things wrong, you could get an infection or just slow down the healing process. 
Your skin is going through trauma and needs to heal.
The damage caused will lead to complications as your body tries to take in ink during the healing process.
Intensive workout
Do not get a tattoo when your muscles are tired. Getting a tattoo will hurt even more if your muscles are already sore.
Do not touch your tattoo or the needle.
It is crucial to note touching anything on the workstation, even your tattoo, may not work in your favour. Don't do that.
Tattoos are always there because they go through the skin. That means it can cause skin infections or allergies if it isn't taken care of properly. The key is to go to a tattoo shop with a good reputation and follow the rules to ensure a safe and ever-beautiful tattoo.
We'd Love To Hear From You!