Get The Biggest Flex With Your Small Tattoo For Men's Neck
Being part of the 35% tattooed population means looking like one of the coolest guys in town.
And one way to look cool is by getting a tattoo on your neck!
The throat, in particular, is frequently associated with communication– primarily because of our vocal cords located in the throat. So, for some people, neck tattoos represent being open to new people and experiences and may even imply the person enjoys taking risks!
If you're still anxious about getting a tattoo on a sensitive location, you can get small tattoos first!
Here at Pearl Lemon Tattoos, we want to make your experience 100% safe, comfortable and memorable.
Schedule an appointment today, and let's start getting you tatted!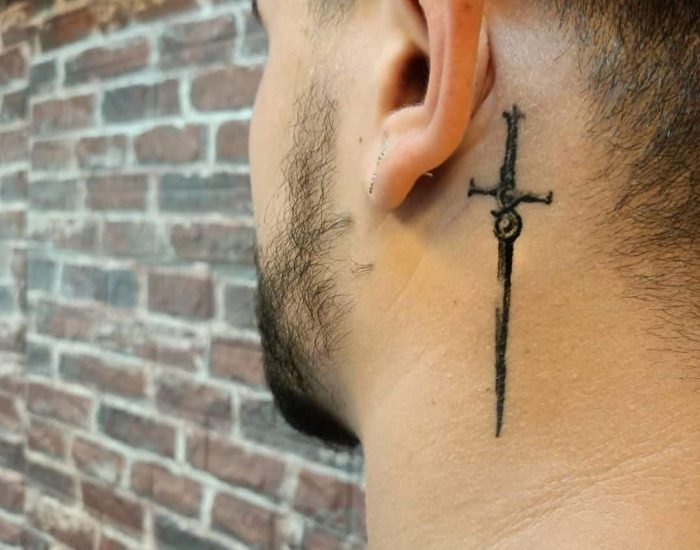 Best Small Tattoo Ideas For Your Neck
Do you have any idea what you want to put on your neck?
Well, Pearl Lemon Tattoos has so much to offer to you. Get some of our best neck tattoo designs below!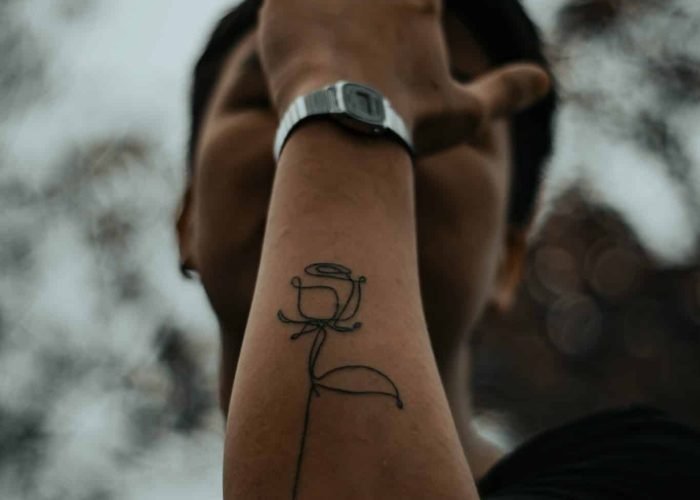 Rose tattoos have been popular since the days of sailor tattoos. They represent life's beauty, pain, love, and death.
Rose tattoos are ideal for neck tattoo placement because they look good in any size. This tattoo idea is ideal for those looking for a cool tattoo that is also poetic and traditional.
Red rose tattoos represent deep, unquenchable love, passion, and romance. They are frequently regarded as the most traditional, universal symbol of love.
Regarding a neck tattoo design, two red roses can represent two people's unity and love, as well as the beauty of unity, togetherness, and passion.
Wing tattoos are typically religious in nature. Many men believe they are guardian angels, particularly loved ones who have died, who protect and guide them. They also remind you to be a better man and triumph over your worst instincts.
Wings, in any shape or form, are commonly associated with freedom, the ability to break free from the shackles of whatever holds or binds them.
This is one of the most popular tattoo meanings in the world, and wings are a great way to express it.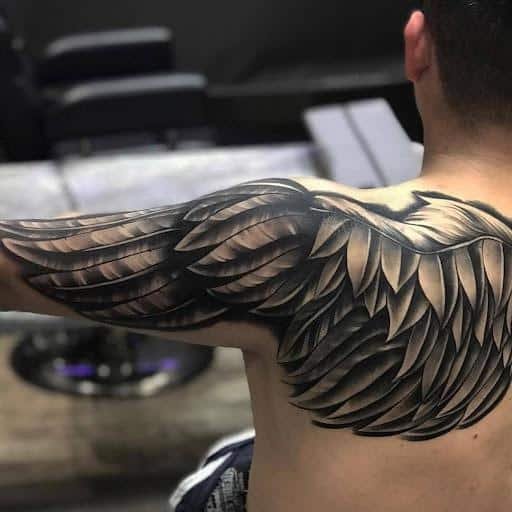 Look no further than the Bible if you want a spiritual black ink tattoo beyond a simple cross. Use a favourite verse or a saint who represents your values.
St Michael is a popular choice for Christians because he leads God's Army, weighs the souls of the dead, and defends the Church.
A crown neck tattoo proclaims that every man is the king of his life. Many men get a crown tattoo to commemorate a significant life achievement. 
Because of its meaning, a crown black ink tattoo is an excellent choice for powerful men. The monarchy is associated with head adornment, representing strength, triumph, self-control, and glory.
Others prefer to be reminded that they have control over their destiny and are prepared for success. Crowns are also great for matching couples' tattoos.
Star tattoos have been associated with sailors since the nineteenth century. Stars represented good fortune to them because ships could navigate using the constellations. Stars also serve as a reminder that there is light even in the dark.
For these reasons, stars have remained popular in men's tattoos. They represent guidance and spirituality and are an excellent choice for a more subtle neck tattoo.
The anchor tattoo has grown in popularity recently, even among couples.
This black ink neck tattoo appears subtle enough not to draw unwanted attention, large enough to be recognised immediately, and executed with added dimension so that it does not appear flat.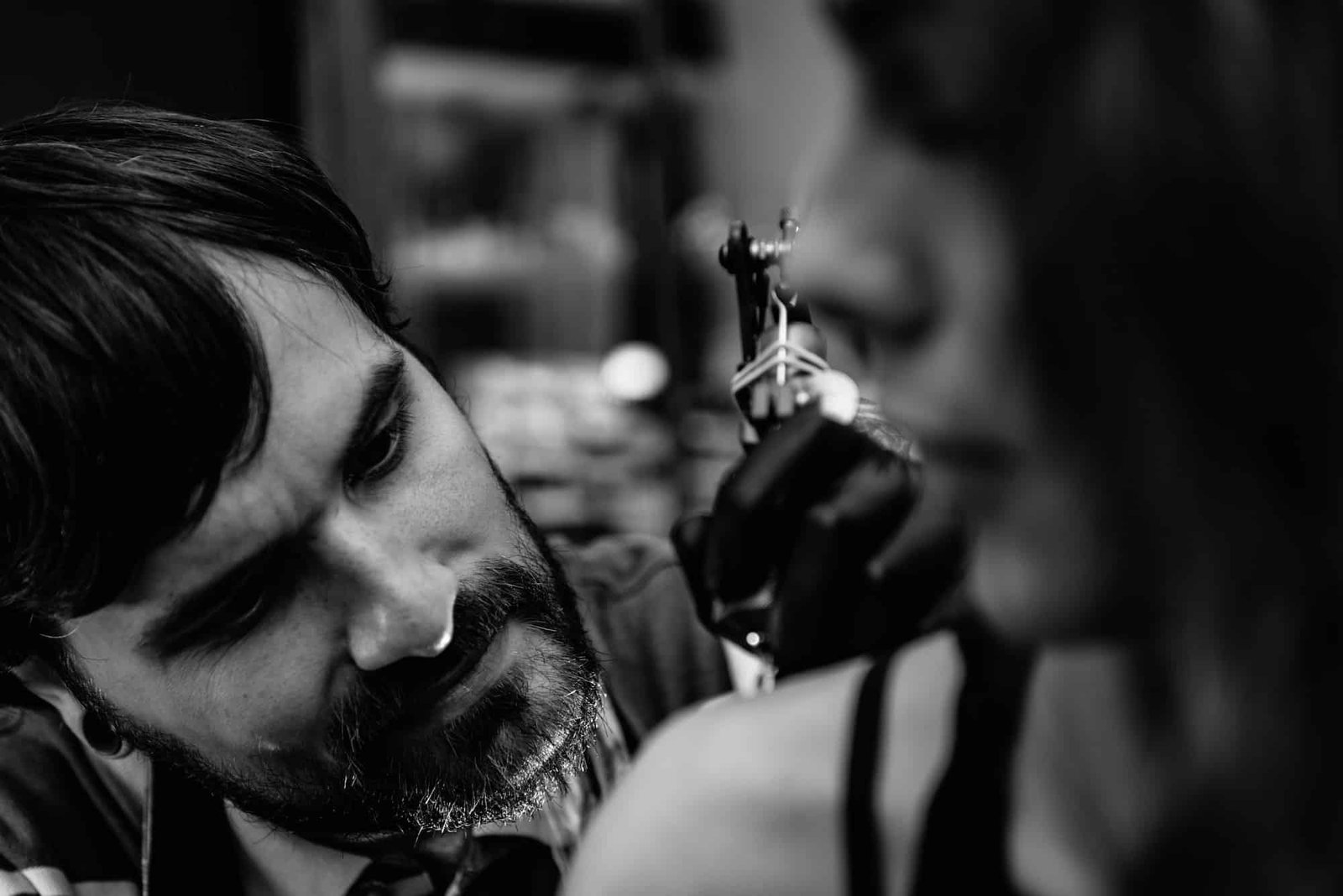 Eagle tattoos are popular among men because they represent strength, masculinity, wisdom, and power.
For Americans, they are also patriotic tattoos.
An eagle in flight is ideal for neck placement because its wings can follow the curve of your neck muscles, giving the inking a lifelike feel.
On a man's neck, a feather tattoo looks delicate. The feather is regarded as a powerful symbol of great honour and reverence.
The feather details in black and grey on this piece provide a great contrast against the wearer's skin. It comes with a dedication that personalises the design.
Doves are associated with peace, but they can also represent other things. Because of their significance in the Biblical story of Noah, doves represent hope and new beginnings for many people. They can also represent victory or God's will.
Dove tattoos, like other bird tattoos, look great on the neck because of the movement of their wings.
If you're someone that loves balance, symmetry, geometry, or even mystery, then a geometric tattoo will suit your taste.
A geometric tattoo is any tattoo design that incorporates geometric elements into the tattoo art. This then makes the chosen piece more interesting for people who see it.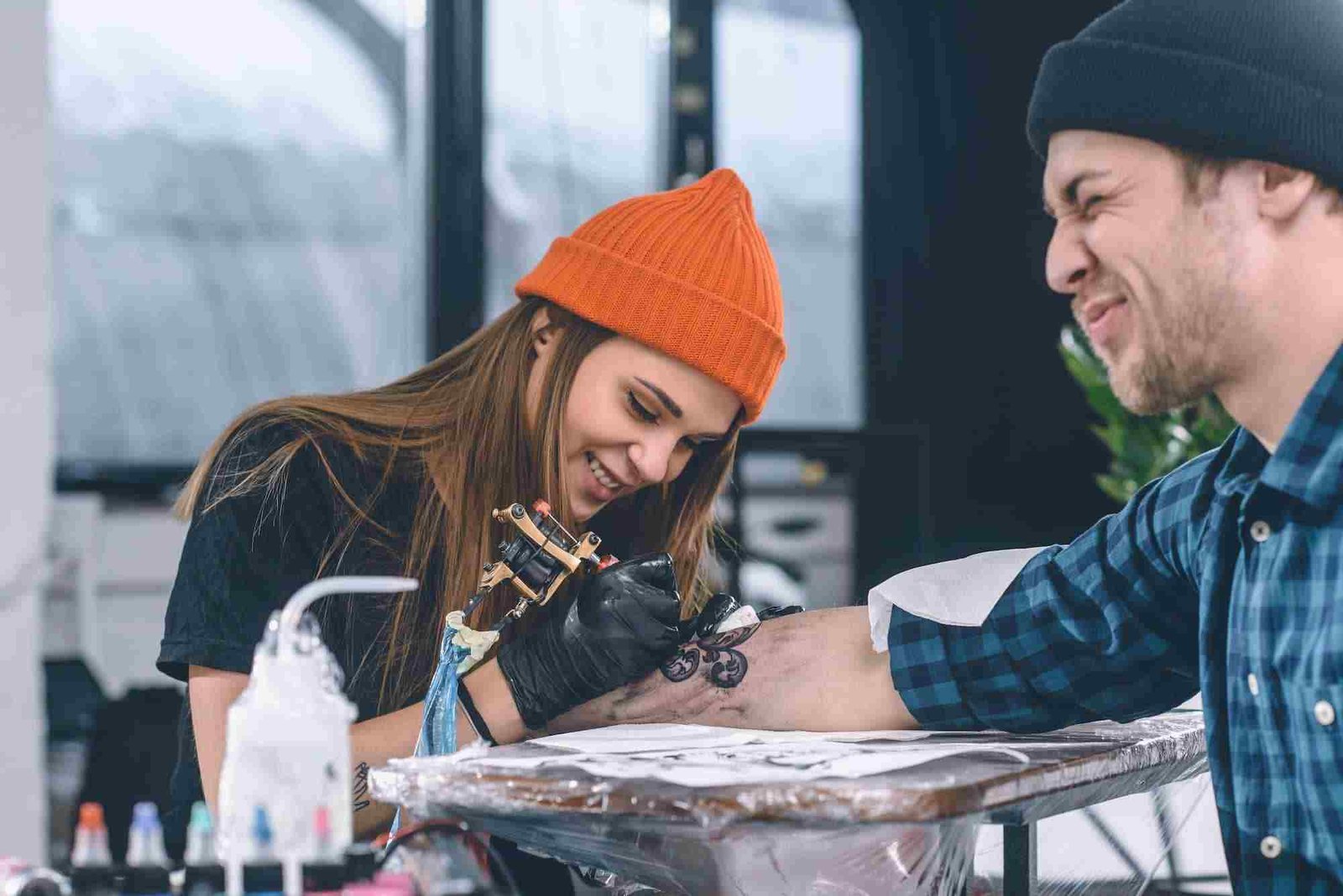 Tattoos derived from tribal art are the most common type of tribal tattoo. Tattooing has long been considered a form of rite of passage in many cultures. 
Tribal tattoos today are influenced by ancient designs. Native Americans of Borneo, Aztecs, India, Hawaii, Maoris in New Zealand, Samoans, and Polynesians are some of the original cultures.
A tribal tattoo is a usual tattoo design as well for the neck. Aside from this body part, it is also prevalent in the upper arm, half sleeve, and forearm tattoos.
Owls are considered guardians and protectors of the dead and are associated with wisdom. They have been a popular choice for men's tattoos for years due to their rich symbolism, importance across many cultures, and aggressive appearance.
While owl tattoos can be worn in various ways, owl neck tattoos are becoming more popular.
The peace symbol might be a good choice if you oppose violence and war. It's associated with the protest movement of the 1960s, so it's a good choice if you're an activist or a fan of that era's music.
If you want to customise your design or have decided on our neck tattoo ideas, we will be more than pleased to serve you! Feel free to call us now.
Raise Your Head And Flaunt That Black Ink On Your Neck
Pearl Lemon Tattoos is happy to give you the neck tattoo you've always wanted so you can look your best, whether out on the streets or in an Instagram picture.
With the services of our top team of tattoo professionals, you can be assured that we are ready to give you our passion for this craft!
Raise your head as you schedule a consultation with us today!
Frequently Asked Questions
A neck tattoo represents someone who is daring and not afraid to take risks. The visible location, particularly on the front or side, demonstrates that you are self-assured and not afraid to stand out. It reflects the bold, strong, and masculine personalities of men.
Neck tattoos are on the more painful and complex end of the spectrum. Because the neck is densely packed with nerves and receptors and has little padding, you'll feel the needle a lot more. 
Because of the proximity to your skull, you can feel vibrations in your head, which can cause a headache.
Also, tattooing the neck is difficult. You may be required to hold an unusual position, and breathing may be difficult at times as the artist applies pressure to keep the skin taut. 
Small neck tattoos will fade quickly, but if you're considering a larger piece, make sure you're prepared to be uncomfortable.
Receiving a neck tattoo is no more dangerous than getting a tattoo anywhere else on your body. Aside from the general discomfort caused by the needle and the artist's application of pressure, the most severe risk is an allergic reaction.
The only other consideration is that a neck tattoo is more exposed to the sun, and the ink can sometimes cause sensitivity when exposed to UV rays.
However, as you get your neck tattoo here at Pearl Lemon Tattoos, you are assured that we will provide tips and guidelines for protecting your neck and your tattoos there.
Do you want to get a neck tattoo now and inquire about it? Book a call now.
We'd Love To Hear From You!