Four Reasons Why You Need To Hire A Mobile Tattoo Service
Hire Our Fulham Broadway Mobile Tattoo Service For Unique Tattoo Art You'll Love
Tattoos are a form of body art that involves the insertion of ink into the skin to create a permanent design on the body. They can be made in many styles and designs, from simple, single-colour lines to highly detailed, multi-coloured works of art.
For many people, tattoos are a form of expression used to highlight and celebrate their identity, culture, personal beliefs, and life stories. Tattoos are worn to commemorate loved ones or an important event that changed lives. They are often also used to mark a rite of passage or as a form of rebellion.
Aside from being used for aesthetic and sentimental purposes, tattoos can also improve someone's quality of life. They can cover up scars and unwanted pieces of body art that remind someone of a painful part of their life.
Tattoos also hold cultural and religious significance. Many cultures worldwide have a deep and long history with body markings. They often act as status symbols, are used for protection, and as sources of power.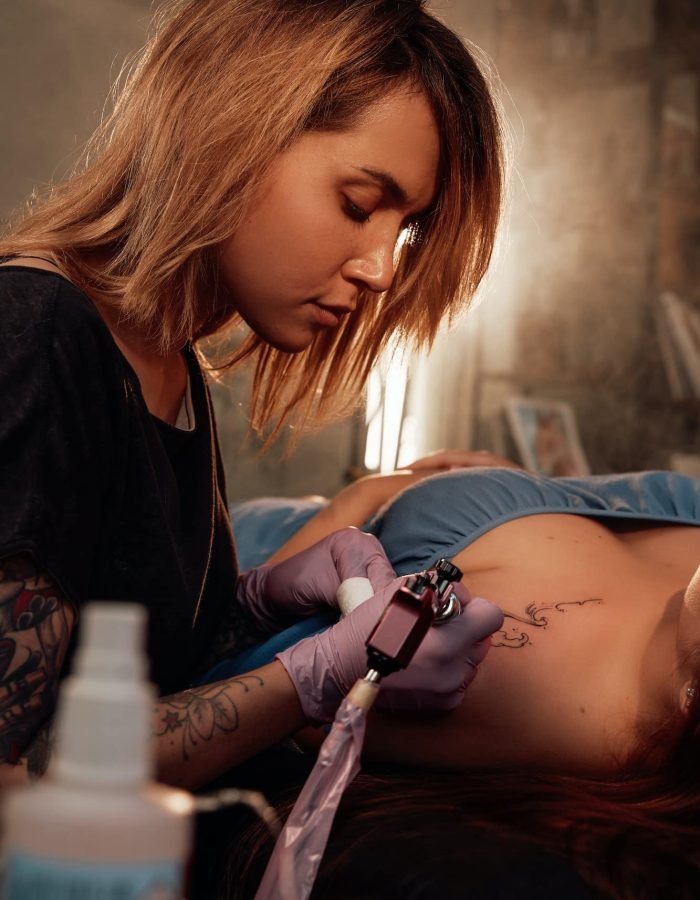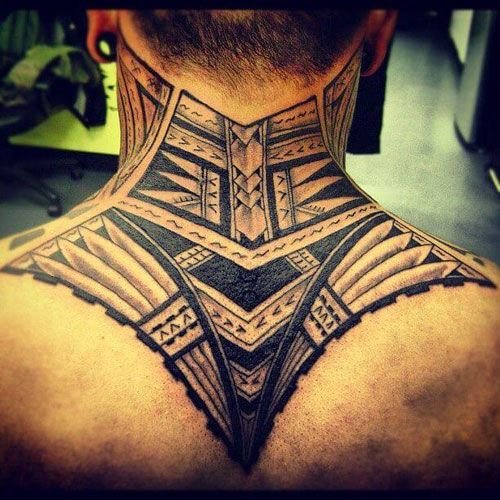 Seeing how integral tattoos can be to many people's lives, we at Pearl Lemon Tattoos thought of a way in which people who cannot make it to our physical studio can get the tattoos they so greatly desire.
We want to introduce our mobile tattoo service on Fulham Broadway.
Mobile tattoo services offer tattooing services at the client's location rather than in a fixed studio. Our tattoo artists will bring their equipment, including a tattoo machine, needles, and ink, to your location to perform the tattoo. We take great pride in providing you with a safe, pleasant, memorable experience.
With our mobile tattoo service, you can get high-quality body art in the safety and comfort of your own home.
If you need our services and want to learn more, call us now.
The Difference Between A Mobile Tattoo Service And A Tattoo Parlor
Tattoo parlours and mobile tattoo services offer different experiences for those looking to get a tattoo. While both services involve the same process of getting inked, the two have several key differences.
Clients typically have more control over their experience at a traditional tattoo parlour, as they can communicate directly with their artist and discuss the design in detail. They will also be able to enjoy the atmosphere of a physical shop, allowing them to relax before and after their session. 
On the other hand, mobile tattoo services provide more convenience for customers as they don't need to leave their homes or office. They can also benefit from lower prices due to fewer overhead costs associated with running a physical shop.
Overall, it is important to consider all factors when deciding between a mobile tattoo service or a tattoo parlour. One may be better suited for your next ink experience, depending on your needs and preferences.
The Advantages Of Using A Mobile Tattoo Service
Mobile tattoo services are becoming increasingly popular as they provide the convenience and flexibility of getting a tattoo from the comfort of your own home. 
With a mobile tattoo service, you can get a professional artist to come to your house and create the perfect design for you. This eliminates the need to travel to a studio and wait in line for hours. 
Mobile tattoo services also offer more safety, as they use sterilised needles and take other precautions that may not be available at traditional studios. They control the environment where the tattoo is done, ensuring the area is clean, hygienic and safe for the procedure.
Another way they can ensure your safety is by reducing your exposure to public places. Since you will not need to go outside, you will reduce the risk of exposure to infectious diseases. This can be a boon to those that get sick easily.
Furthermore, they provide access to more talented artists who can create unique designs that would otherwise be difficult or impossible to find. 
You can enjoy all these benefits using a mobile tattoo service while still getting incredible artwork!
Using a mobile tattoo service at an event can be a great way to add an element of fun and entertainment to the event, as people can watch the tattooing process, and it can serve as a form of live art. It can also provide a unique opportunity for attendees to get a tattoo.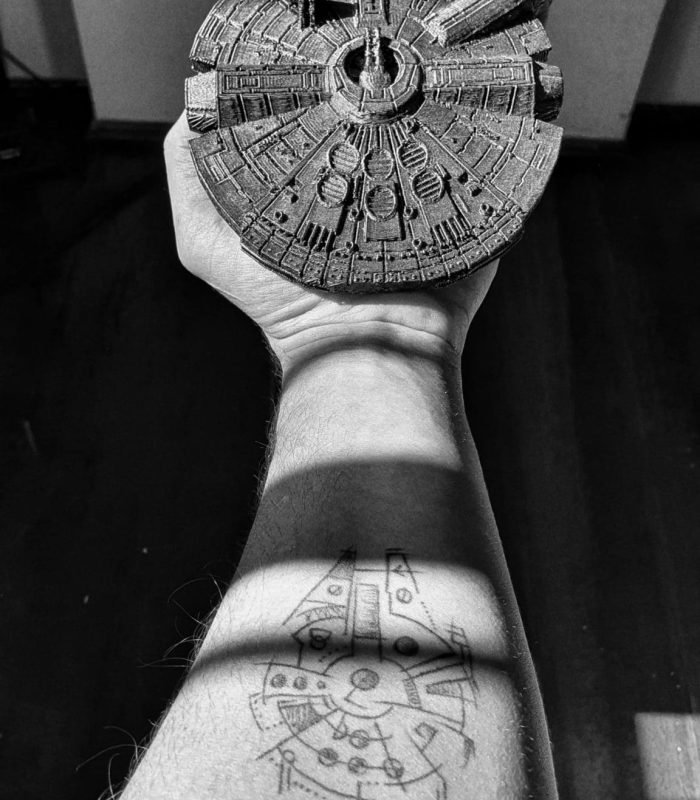 Having a mobile tattoo service at an event can increase the hype surrounding the event, increasing foot traffic and attracting more people to the event. It can be used as a branding opportunity.
Before hiring a mobile tattoo service for an event, you must ensure the service is licensed and insured. You need to ensure that the service adheres to strict sanitation and hygiene standards to ensure the safety of attendees. 
You must also provide a space and power supply for the mobile tattoo service to set up their equipment.
Coordinate with the mobile tattoo service to establish a clear schedule for when they will be available to tattoo attendees.
Join The Club And Hire Pearl Lemon Tattoos
Whether at home, at an event, or at a location of your choice, our team of experienced tattoo artists at Pearl Lemon Tattoos will come to you to create a custom design you'll love.
We use only the highest quality equipment and follow strict sanitation and hygiene standards to ensure your safety and comfort.
Our artists follow COVID-19 safety guidelines by wearing personal protective equipment such as masks and gloves and cleaning and disinfecting their equipment before and after every session.
Contact us to book an appointment or request more information about our mobile tattoo service. 
We look forward to helping you create a beautiful and meaningful tattoo you'll be proud to wear.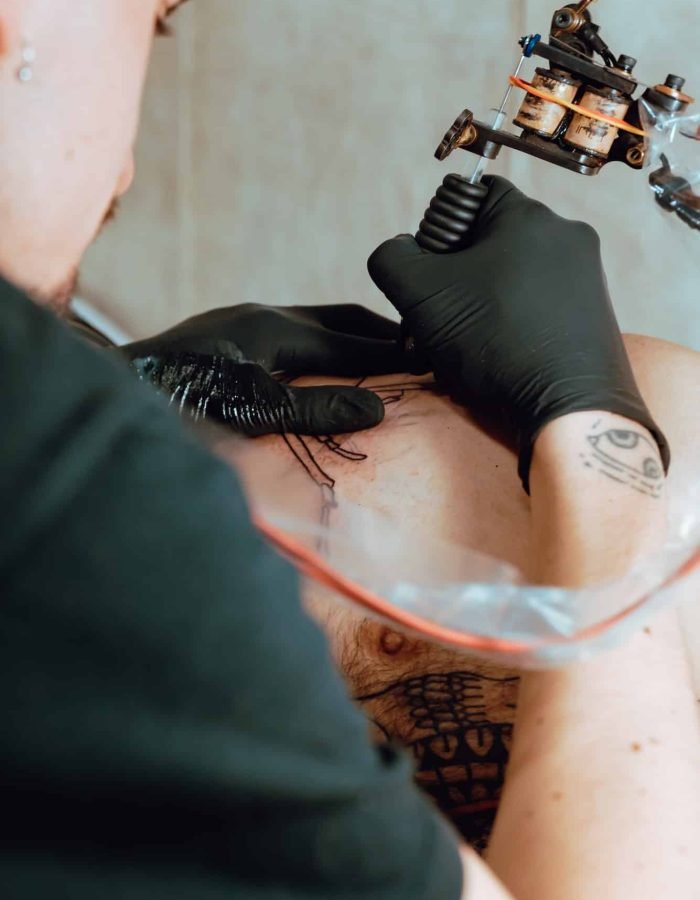 Frequently Asked Questions
Our mobile tattoo service uses disposable needles, tubes, and other equipment to help minimise the risk of cross-contamination. All non-disposable equipment is thoroughly cleaned and sterilised to kill any bacteria or germs. Our tattoo artists wear gloves and other protective gear to prevent the spread of germs.
You can book an appointment online through the use of our website.
Yes, you can have a friend or family member with you during the appointment.
We'd Love To Hear From You!